Description
Pro II Heavy-Duty Side Channel – Std Cab Service Bodies – (8 Ft.) – Black
See our application guides for vehicle fit and matching components.
Rear leg mount brackets attach to the rear panel of the body. Brackets relocated at the reinforced outside corner of the box where they can be raised or lowered without hitting tail lights. The height of the rack over the cab can be optimally set for allmakes and models of truck or service body. Mount brackets set the legs off 5/8″ from the rear panel to accommodate top opening boxes. Add legs & bars for complete rack.
Compatible Legs & Bars:
70020 – Pro II Legs & Bars – Service Bodies (Incl Bulkhead Support and Improved Rear Mount) – Black
70030 – Pro II Body Legs & Bars – Platform Body
THE PRO II DIFFERENCE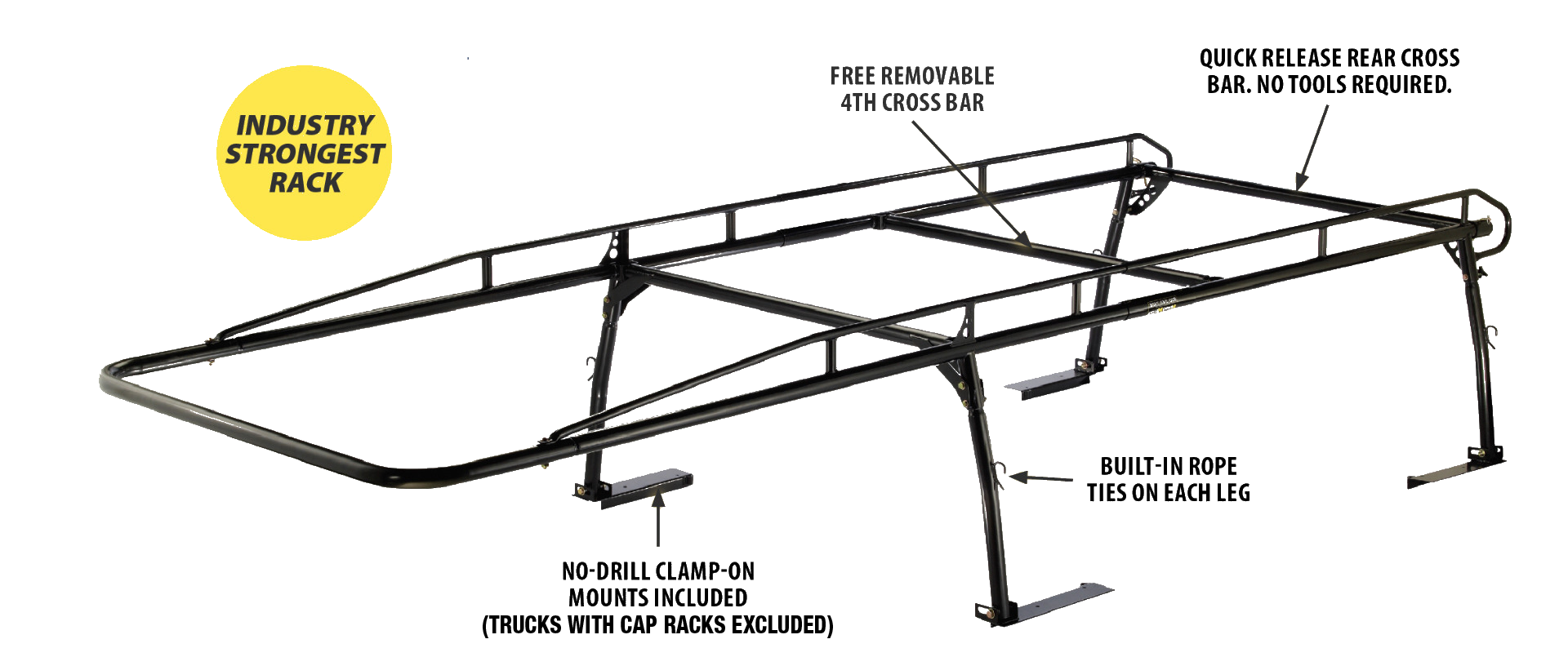 Serious tradesmen use substantial tools. Holman racks are the top choice because they work hard and look great!
Stronger Frame
Big 2″ dia. x .08″ steel tube frame is the strongest available
1,700 lb cargo capacity
Nationwide frame guarantee
Premium Powder Coat Finish
Zinc epoxy primed for superior corrosion protection
Polyester marine-grade powder coat specially formulated to resist corrosion and abrasion
Will not fade or dull
Professional Look
Bigger Tubes, Stronger
Frame Sleek "Flying Wedge" design
Smooth tubular components
Styish gloss black
Features
Rack removes easily with 4 bolts
5″ swaged joints provide double strength
High-strength rust proof self-locking fasteners
Wide OPTIONAL: Full length bed rails available
Holman Warranty